SMS Windows Printer Drivers
LATEST VERSION 5.5.0December 10, 2022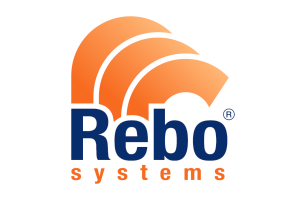 Download Loftware's Free SMS Printer Driver to print from any Windows application. Optimize printer performance by using Loftware NiceLabel or Spectrum to design your bar code and RFID labels and tags and your coding and marking messages easily, ready to print.
Enter your information to
download SMS printer driver
Version
December 10, 2022
5.5.0
Supported printers
Installation guides
Tested on
Windows 8.1 | 10 | 11
Windows Server 2012 R2 | 2016 | 2019 | 2022
Release Notes
5.5.0
Updated driver package information and driver user interface look with new branding.
Release Notes
5.5.0
Updated driver package information and driver user interface look with new branding.
5.3.00
Default paper format for SMS - 430 is landscape with 180 degree rotation.
5.2.00
Added SMS-430 and SMS-TAG-ID2 printers. SMS-400, SMS-4ID, SMS-430 and SMS-TAG-ID2 uses special command to define label length and gap size.
New printer SMS-4-ID added to SMS printer driver.
Dispenser option is disabled for all models. SMS F1 model supports different sensor command. "Top of form backup" option is renamed into "Tear off strip".
Printer Utility was updated to version V4.30.
Default orientation for SMS400 changed to Landscape - Rotate 180.
5.1.16
SMS printer utility is updated. PrnInst utility is updated for correct installation to USB port.
5.1.15
Port monitor crashed print spooler on the second print when using Advanced TCP/IP. This is fixed now.
SMS-920 and SMS-930 printers have corrected values for default label size, speed and darkness.
New SMS-920 and SMS-930 printers were added to the SMS printer driver distribution.
TSPL printers support also alphanumeric printer counters.
5.1.13
Fixed issue with DNS IP resolution not working when printer network name is longer then 25 characters.
DD.MM.YY and DD.MM.YYYY (without space before year) are new printer RTC formats on DPL printers.
5.1.11
Fixed About dialog issue with garbage after name for printers with name >= 32 chars.
New RTC date formats supported (MM.YYYY - 2 digit for Month and 4 digits for Year, YJJJ - 1 digit for Year and 3 digits for Day of Year ).
Fixed NiceLabel crash when changing the printer on Label Setup>Printer dialog and then disabling "Use advanced printer driver interface".
5.1.10
When updating drivers which have already defined their own stocks, barcode fonts or command fonts, PrnInst application failed with message box "List index out of bounds". This is fixed now.
5.1.09
Installer ends if user choose "don't install..." option in Windows warning dialog.
5.1.08
SMS Printer utility is updated with version V424.01.
SMS-F1 printer supports also media type "Labels with notch".Sensor type command "d8,1" is corrected for labels with gap. Transmissive sensor is used for labels with gaps and labels with notch.
Fixed issue where editing a stock causes an error message.
5.1.07
When printing the driver sends too wide graphic (in case the graphic element is all over label width) and in this case the printout is partly missing. This issue was solved with different optimization algorithm.
Printer Install Wizard supports silent installation of Port Monitor modules.
{"5.1.15":{"testedOnPlatforms":{"Windows":"8.1 | 10 | Vista | 7 | 8","Windows Server":"2012 R2 | 2008 | 2008 R2 | 2012"},"version":"5.1.15","date":"May 17, 2016"},"5.1.16":{"testedOnPlatforms":{"Windows":"8.1 | 10 | Vista | 7 | 8","Windows Server":"2012 R2 | 2016 | 2008 | 2008 R2 | 2012"},"version":"5.1.16","date":"March 6, 2017"},"5.2.0":{"testedOnPlatforms":{"Windows":"8.1 | 10 | Vista | 7 | 8","Windows Server":"2012 R2 | 2016 | 2008 | 2008 R2 | 2012"},"version":"5.2.0","date":"August 31, 2018"},"5.3.0":{"testedOnPlatforms":{"Windows":"8.1 | 10 | Vista | 7 | 8","Windows Server":"2012 R2 | 2016 | 2008 | 2008 R2 | 2012"},"version":"5.3.0","date":"November 7, 2018"},"5.5.0":{"testedOnPlatforms":{"Windows":"8.1 | 10 | 11","Windows Server":"2012 R2 | 2016 | 2019 | 2022 | 2012"},"version":"5.5.0","date":"November 21, 2022"}}
Version
December 10, 2022
5.5.0
Installation guides
Tested on
Windows 8.1 | 10 | 11
Windows Server 2012 R2 | 2016 | 2019 | 2022