CHUWA Windows Printer Drivers
LATEST VERSION 5.5.4November 29, 2023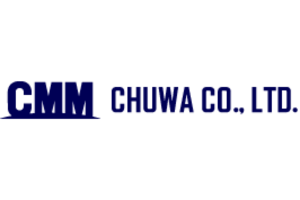 Download Loftware's Free CHUWA Printer Driver to print from any Windows application. Optimize printer performance by using Loftware NiceLabel or Spectrum to design your bar code and RFID labels and tags and your coding and marking messages easily, ready to print.
Enter your information to
download CHUWA printer driver
Version
November 29, 2023
5.5.4
Supported printers
Installation guides
Tested on
Windows 8.1 | 10 | 11
Windows Server 2012 R2 | 2016 | 2019 | 2022
Release Notes
5.5.4
Fixed printing graphics in BMP format.
Release Notes
5.5.4
Fixed printing graphics in BMP format.
5.5.3
Speed option is supported for JP-X and JP-712 models.
5.5.2
Send label information and static graphics just once. This prevents empty labels during print.
5.5.0
Updated driver package information and driver user interface look with new branding.
5.3.9
Added support for new 600dpi printer JP-724.
5.3.6
Chuwa NiceLabel driver supports now color separation (GHS).
5.3.04.7376
Solved issues with blank label, cut adjustment, black mark and inverse element.
5.3.03.7347
VP printer series have addition GUI options for ribbon saver, black mark, extended length and blank label (Advanced Settings > More Settings). Inverse element (one per label) is supported as internal printer element.
5.3.03.7302
Tag settings with type and amount of emission added for tag printers (JP-712, JP-X and SPR-812).
Tag printers use different command syntax for label dimensions and density. Speed option is not available.
{"5.3.1":{"testedOnPlatforms":{"Windows":"8.1 | 10 | Vista | 7 | 8","Windows Server":"2012 R2 | 2016 | 2008 | 2008 R2 | 2012"},"version":"5.3.1","date":"March 13, 2019"},"5.3.3":{"testedOnPlatforms":{"Windows":"8.1 | 10 | Vista | 7 | 8","Windows Server":"2012 R2 | 2016 | 2019 | 2008 | 2008 R2 | 2012"},"version":"5.3.3","date":"September 19, 2019"},"5.3.4":{"testedOnPlatforms":{"Windows":"8.1 | 10 | Vista | 7 | 8","Windows Server":"2012 R2 | 2016 | 2019 | 2008 | 2008 R2 | 2012"},"version":"5.3.4","date":"October 18, 2019"},"5.3.6":{"testedOnPlatforms":{"Windows":"8.1 | 10 | Vista | 7 | 8","Windows Server":"2012 R2 | 2016 | 2019 | 2008 | 2008 R2 | 2012"},"version":"5.3.6","date":"July 6, 2020"},"5.3.10":{"testedOnPlatforms":{"Windows":"8.1 | 10 | 11","Windows Server":"2012 R2 | 2016 | 2019 | 2022 | 2012"},"version":"5.3.10","date":"May 10, 2022"},"5.5.0":{"testedOnPlatforms":{"Windows":"8.1 | 10 | 11","Windows Server":"2012 R2 | 2016 | 2019 | 2022 | 2012"},"version":"5.5.0","date":"November 15, 2022"}}
Version
November 29, 2023
5.5.4
Installation guides
Tested on
Windows 8.1 | 10 | 11
Windows Server 2012 R2 | 2016 | 2019 | 2022