Honeywell Windows Printer Drivers
LATEST VERSION 10.5.0September 20, 2023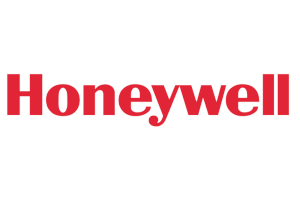 Download Loftware's Free Honeywell Printer Driver to print from any Windows application. Optimize printer performance by using Loftware NiceLabel or Spectrum to design your bar code and RFID labels and tags and your coding and marking messages easily, ready to print.
Enter your information to
download Honeywell printer driver
Version
September 20, 2023
10.5.0
Supported printers
Installation guides
Tested on
Windows 8.1 | 10 | 11
Windows Server 2012 R2 | 2016 | 2019 | 2022
Release Notes
10.5.0
Added support for requesting multiple status queries at the same time.
Printer options resolution, darkness and speed are now correctly merged when changing printer models.
Stabilized communication interface between the driver and the Label Design application.
Removed limitation of loaded driver packages on Server 2008 and Server 2016 system.
Can't find your model?
Check under end of life drivers.
Release Notes
10.5.0
Added support for requesting multiple status queries at the same time.
Printer options resolution, darkness and speed are now correctly merged when changing printer models.
Stabilized communication interface between the driver and the Label Design application.
Removed limitation of loaded driver packages on Server 2008 and Server 2016 system.
10.3.2
Fixed printing internal rectangle when filled as solid type.
Added PX45 and PX65 printer models.
10.3.1
Added option for controlling RFID antenna offset setting by the printer.
Added right anchoring point for text elements.
10.2.4
Corrected output dimensions on 600dpi printers (changed to 609dpi).
10.1.2
Added new printer models PD45, PD45S, PM45, PM45c.
Added new mobile printer models RP2/RP4.
Corrected top and operation offsets on PX940 printers. Default top offset for PX940 models is now 0mm.
For PX940 models the default value has been changed and maximum value has been set to 999 dots.
10.0.0
Fixed problems in case user set different HDPI and VDPI in landscape orientation.
Menu for using settings from printer or driver is redesigned and improved.
Added capability to set all printer supported parameters to be controlled by the printer.
Added support for web based printer management.
Change the print preview so when the label is too long the end of the label is visible.
8.7.0
RFID functionality implemented on DP printers. Label width is not send for A-Class print engines to avoid disabling some part of print head. Fixed an issue with drivers not being signed on some Windows versions.
8.6.3
Set fixed document length is corrected in case of continuous media type and cutter is used on DPL printers. I2of5 is supported as internal printer element on DP printers. Driver is signed with updated certificate. Changed timestamp server to avoid "unknown certificate" issue on some OS systems.
8.6.0
Cancel before print is working now in all scenarios on DPL printers. When this option is enabled all elements in DRAM are deleted first. This action prevents the memory from getting full of temporary graphics.
8.5.2
GS1 Datamatrix is supported as internal printer element on DP printes.
8.5.0
Communication with the printer is working now also when port monitor logging is enabled on non English Windows OS. PX940 series support also Darkness and Print quality options. Fixed issue with printer sending incorrect setup commands for media type on PX940 series. PX4ie printers are supported. Fixed print unlimited quantity from NiceLabel. Fixed issue with confusing/incorrect usage of start stop offsets on DP printers. WYSIWYG is correct for all text elements also in case the label has been created with V5 driver.
8.3.3
Cancel before print command is updated.
8.3.2
Fixed slow UI operation when using VPN connected printer. Fixed driver crash when using LPR port and export driver settings.
8.3.1
Improved performance Driver initialisation time was decreased for up to 30%.Smaller file footprint Driver file size was reduced for up to 60%.Improved installation utility PrnInst better supports multi user environments. Driver upgrade procedure was improved for installations with large number of printers.
8.2.3
Added pack module command (on DPL printers) in case label is stored to the printer. This command release memory marked as deleted.Label created with Datamax V5 driver is printing the same also with V8 driver version.Honeywell Easycoder PX4i and PX6i printer series uses correct setup commands.
8.2.2
Internal counter is working also with concatenate function on DP printers.
8.2.00
Rewinder option is supported for PX series printers. GUI for driver settings with print preview is improved.
Driver stability was improved and memory usage was optimized.
Minimum label width and height have been corrected for PX940 printer models.
8.0.50
User can now use Reload to upload entire list of virtual fonts to printer again, instead uploading each virtual font individually.
Procedure for updating printers is improved in Prninst application that all settings for all users are correctly preserved.
Prninst application automatically detects printer(s) connected to local network.
Fixed issues with unlimited print selection in NiceLabel.
8.0.23
Added option to let the printer control label width/height during printing (Added Printer default options). If none of the setup commands are to be sent the setup command is removed entirely. Added commands to prevent label skipping if printed label exceeds defined dimensions and to ensure internal barcodes are printed over the defined label edge.
8.0.22
Fixed print spooler crash using latest driver's language monitor.
Added support for Honeywell PX940 printer series.
8.0.21
Driver Maintenance, Settings and Support actions are working also with printer name longer than 32 characters.
8.0.20
Initial Version 8 release: Redesigned and updated User Interface. Added and improved Print Preview to be shown on more panels. Added new Tool options for easier Maintenance, Setup and Support. Added options for sending files or commands to the printer. Added possibility to toggle Status Checking during printing. Fixed in-corrections when displaying driver on High-DPI monitors.
During printer driver installation and uninstallation the Unicode printer names are fully supported.
Improved displaying of Network discovered printers while sorting and graying already installed printers during printer driver installation.
Minimized the frequency of displaying the splwow64 thunking spooler (SplWow64) message during printer installation.
Upgraded uninstall of Ports and Port Monitors when printer removing the printer driver.
During printer driver installation additional fields Location and Comment can be set.
7.8.40
Fixed issue where printing variable graphics on Datamax printers caused drivers to have excessively large memory consumption.
Generation of unique job and graphic names is corrected.
Honeywell PC42t plus (203dpi) - DP printer model added.
Element positioning on GUI has been improved.
7.8.30
Automatic offset adjustment does not overwrite printer settings anymore.
Solved issue with driver crash or settings not saved after updating more than one printer using the same driver model.
Added Datamax Compact4 Mobile Mark II and Datamax Compact4 Mobile Mark III models.
Improved status checking from NiceLabel to show the latest possible value.
Improved Advanced TCP/IP port stability and information when logging is enabled.
Button "Open printing preferences" is added to the last installation page. By clicking on this button installer opens printing preferences of recently installed printer.
7.8.23
Honeywell DP printers can print also small labels with height of minimum 6.4mm.
7.8.22
Added support for Honeywell PD43 and PD43c printer models.
Media type change on stock dialog did not change corresponding picture immediately.
Added support for Custom commands for Intermec models.
7.8.21
Added support for Custom commands for Datamax models.
7.8.20
Updated driver distribution with Datamax printers, based on new driver platform.
7.8.10
This is completely new driver release, based on new driver platform. The driver was extensively tested with different NiceLabel software versions. We suggest that you verify existing labels and solutions before you start using this printer driver in production.
{"7.8.10":{"testedOnPlatforms":{"Windows":"8.1 | 10 | Vista | 7 | 8","Windows Server":"2012 R2 | 2016 | 2019 | 2008 | 2008 R2 | 2012"},"version":"7.8.10","date":"March 30, 2018"},"7.8.20":{"testedOnPlatforms":{"Windows":"8.1 | 10 | Vista | 7 | 8","Windows Server":"2012 R2 | 2016 | 2019 | 2008 | 2008 R2 | 2012"},"version":"7.8.20","date":"June 30, 2018"},"7.8.23":{"testedOnPlatforms":{"Windows":"8.1 | 10 | Vista | 7 | 8","Windows Server":"2012 R2 | 2016 | 2019 | 2008 | 2008 R2 | 2012"},"version":"7.8.23","date":"September 3, 2018"},"7.8.30":{"testedOnPlatforms":{"Windows":"8.1 | 10 | Vista | 7 | 8","Windows Server":"2012 R2 | 2016 | 2019 | 2008 | 2008 R2 | 2012"},"version":"7.8.30","date":"October 16, 2018"},"7.8.40":{"testedOnPlatforms":{"Windows":"8.1 | 10 | Vista | 7 | 8","Windows Server":"2012 R2 | 2016 | 2019 | 2008 | 2008 R2 | 2012"},"version":"7.8.40","date":"March 5, 2019"},"8.0.20":{"testedOnPlatforms":{"Windows":"8.1 | 10 | Vista | 7 | 8","Windows Server":"2012 R2 | 2016 | 2019 | 2008 | 2008 R2 | 2012"},"version":"8.0.20","date":"May 15, 2019"},"8.0.21":{"testedOnPlatforms":{"Windows":"8.1 | 10 | Vista | 7 | 8","Windows Server":"2012 R2 | 2016 | 2019 | 2008 | 2008 R2 | 2012"},"version":"8.0.21","date":"June 16, 2019"},"8.0.22":{"testedOnPlatforms":{"Windows":"8.1 | 10 | Vista | 7 | 8","Windows Server":"2012 R2 | 2016 | 2019 | 2008 | 2008 R2 | 2012"},"version":"8.0.22","date":"July 29, 2019"},"8.0.23":{"testedOnPlatforms":{"Windows":"8.1 | 10 | Vista | 7 | 8","Windows Server":"2012 R2 | 2016 | 2019 | 2008 | 2008 R2 | 2012"},"version":"8.0.23","date":"October 22, 2019"},"8.2.0":{"testedOnPlatforms":{"Windows":"8.1 | 10 | Vista | 7 | 8","Windows Server":"2012 R2 | 2016 | 2019 | 2008 | 2008 R2 | 2012"},"version":"8.2.0","date":"December 18, 2019"},"8.2.2":{"testedOnPlatforms":{"Windows":"8.1 | 10 | Vista | 7 | 8","Windows Server":"2012 R2 | 2016 | 2019 | 2008 | 2008 R2 | 2012"},"version":"8.2.2","date":"January 28, 2020"},"8.2.3":{"testedOnPlatforms":{"Windows":"8.1 | 10 | Vista | 7 | 8","Windows Server":"2012 R2 | 2016 | 2019 | 2008 | 2008 R2 | 2012"},"version":"8.2.3","date":"March 18, 2020"},"8.3.1":{"testedOnPlatforms":{"Windows":"8.1 | 10 | 8","Windows Server":"2012 R2 | 2016 | 2019 | 2008 | 2008 R2 | 2012"},"version":"8.3.1","date":"May 29, 2020"},"8.3.2":{"testedOnPlatforms":{"Windows":"8.1 | 10 | 8","Windows Server":"2012 R2 | 2016 | 2019 | 2008 | 2008 R2 | 2012"},"version":"8.3.2","date":"June 12, 2020"},"8.3.3":{"testedOnPlatforms":{"Windows":"8.1 | 10 | 8","Windows Server":"2012 R2 | 2016 | 2019 | 2008 | 2008 R2 | 2012"},"version":"8.3.3","date":"July 24, 2020"},"8.5.0":{"testedOnPlatforms":{"Windows":"8.1 | 10","Windows Server":"2012 R2 | 2016 | 2019"},"version":"8.5.0","date":"November 8, 2020"},"8.5.2":{"testedOnPlatforms":{"Windows":"8.1 | 10","Windows Server":"2012 R2 | 2016 | 2019"},"version":"8.5.2","date":"December 14, 2020"},"8.6.0":{"testedOnPlatforms":{"Windows":"8.1 | 10","Windows Server":"2012 R2 | 2016 | 2019"},"version":"8.6.0","date":"February 4, 2021"},"8.7.0":{"testedOnPlatforms":{"Windows":"8.1 | 10","Windows Server":"2012 R2 | 2016 | 2019"},"version":"8.7.0","date":"June 3, 2021"},"10.0.0":{"testedOnPlatforms":{"Windows":"8.1 | 10 | 11","Windows Server":"2012 R2 | 2016 | 2019 | 2022"},"version":"10.0.0","date":"September 30, 2021"},"10.1.2":{"testedOnPlatforms":{"Windows":"8.1 | 10 | 11","Windows Server":"2012 R2 | 2016 | 2019 | 2022"},"version":"10.1.2","date":"April 3, 2022"},"10.2.4":{"testedOnPlatforms":{"Windows":"8.1 | 10 | 11","Windows Server":"2012 R2 | 2016 | 2019 | 2022"},"version":"10.2.4","date":"September 5, 2022"},"10.3.1":{"testedOnPlatforms":{"Windows":"8.1 | 10 | 11","Windows Server":"2012 R2 | 2016 | 2019 | 2022"},"version":"10.3.1","date":"October 3, 2022"},"10.3.2":{"testedOnPlatforms":{"Windows":"8.1 | 10 | 11","Windows Server":"2012 R2 | 2016 | 2019 | 2022"},"version":"10.3.2","date":"December 29, 2022"}}
Version
September 20, 2023
10.5.0
Installation guides
Tested on
Windows 8.1 | 10 | 11
Windows Server 2012 R2 | 2016 | 2019 | 2022