Identco Windows Printer Drivers
LATEST VERSION 5.5.0December 10, 2022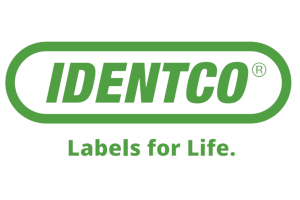 Download Loftware's Free Identco Printer Driver to print from any Windows application. Optimize printer performance by using Loftware NiceLabel or Spectrum to design your bar code and RFID labels and tags and your coding and marking messages easily, ready to print.
Enter your information to
download Identco printer driver
Version
December 10, 2022
5.5.0
Supported printers
Installation guides
Tested on
Windows 8.1 | 10 | 11
Windows Server 2012 R2 | 2016 | 2019 | 2022
Release Notes
5.5.0
Updated driver package information and driver user interface look with new branding.
Release Notes
5.5.0
Updated driver package information and driver user interface look with new branding.
5.1.01.4360
Prevent occasional labeling software crash when loading labels created with NiceLabel drivers older than version 4.6.16.
5.1.01 4402
Add a line stating the requirements needed for asian fonts to be printed correctly by the driver.
5.1.00.4354
Cutter functionality corrected for printing from Windows applications and cutter set to cut every n labels.
5.1.00.4326
Fixed issue where Cancel before print could not be set back to "No".
5.1.00.4306
Solved problem with multi-thread printing (sometimes the stream is not correct).
5.0.02.4116
Fixed issue with labels after the first one having incorrect date/time data when using internal date/time.
5.0.02.4105
Datamatrix barcode is no longer printed too small on 300 dpi models
5.0.00.4197
Driver help for barcode font "y dimension" updated.
5.0.00.3976
Added vertical graphic optimization to allow ribbon saver to work on color printers.
5.0.00.3897
All the drivers are now digitaly signed to allow installation on Windows 8.
5.0.00
Update solves problems when printing color images with transparent color from Windows applications (for instance PNG image with transparent color). We tested several Word applications, but the problem was observed only with Word 2007 (with all updates installed). The symptom is that images were converted in one color and that colors were not converted correctly (usually all colors were converted to one color - black).
4.6.78.3871
Identco printer driver distribution released. Following printers included: ELP 610, ELP 620 and ELP 320.
4.6.78.3865
ASCII characters under 32 needs special handling on CAB printers. Before this change printer goes into error state in case of using such characters for data (CR/LF is the most common). This is fixed now.
4.6.78.3840
In some rare cases driver crashed when printing a Code128 barcode. This is corrected now.
{"5.5.0":{"testedOnPlatforms":{"Windows":"8.1 | 10 | 11","Windows Server":"2012 R2 | 2016 | 2019 | 2022 | 2012"},"version":"5.5.0","date":"November 14, 2022"}}
Version
December 10, 2022
5.5.0
Installation guides
Tested on
Windows 8.1 | 10 | 11
Windows Server 2012 R2 | 2016 | 2019 | 2022