Leibinger Windows Printer Drivers
LATEST VERSION 5.5.0December 10, 2022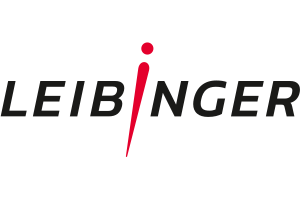 Download Loftware's Free Leibinger Printer Driver to print from any Windows application. Optimize printer performance by using Loftware NiceLabel or Spectrum to design your bar code and RFID labels and tags and your coding and marking messages easily, ready to print.
Enter your information to
download Leibinger printer driver
Version
December 10, 2022
5.5.0
Supported printers
Installation guides
Tested on
Windows 8.1 | 10 | 11
Windows Server 2012 R2 | 2016 | 2019 | 2022
Release Notes
5.5.0
Updated driver package information and driver user interface look with new branding.
Release Notes
5.5.0
Updated driver package information and driver user interface look with new branding.
5.3.7
All printers except Jet3up are sending also mirror value with JLPAR command and not just with JOBPAR. This change will effect mirror also for older firmware versions.
5.3.03.7311
Leibinger printer driver supports also Asian and OU type of internal printer fonts.
Leibinger JET3up printer model is supported.
5.3.02.7281
Leibinger JET3pro driver can be used for JET3up models (JET3up, JET3up PRO, JET3up MI, JET3up PI and JET3up EP).
Leibinger JET2 printer support also Mirror option.
5.3.00.7228
4 additional fonts (07x05, 09x07) with different contrast values are supported. QR and GS1 Data Matrix code are supported as internal element. Print job contains designed label name. For JET3 pro mode user can set maximum 32 dots high label, while for JET2 24 dots. This are also default values. Leibinger JET2 pro printer model is removed from driver distribution, because this model has never exist.
5.3.00.7215
Printer uses latest software version V1.06.0.27. RTC commands for date have been corrected and also additional formats added. User can print also rectangular Datamatrix code which increase the print speed. Datamatrix code does not include static text element. Mirror-inverted option is moved from Advanced Setup dialog to Advanced Setup > Job parameters dialog. Also the command is changed.
5.2.00.7135
Printer RTC masks have been corrected (Julian date, Week day, Calendar week and hh:mm:ss ) so preview in NL2017 is correct. User with existing labels using any of corrected RTC formats, need to reselect the RTC picture.
Leibinger internal printer fonts can be printed also inverse.
5.2.00.6910
User can set variable label height for all Leibinger printers. Before this correction label height has been fixed.
5.1.16.6729
Fixed missing internal printer counter on printout.
5.1.16.6712
Leibinger printer driver supports internal printer Arabic fonts.
5.1.16.6675
Leibinger internal printer fonts support x-expansion which is used to create bold output.
5.1.16.6511
Fixed spooler crash when printing from NiceLabel 2017 to a printer using Advanced TCP/IP port.
5.1.15.6474
Port monitor crashed print spooler on the second print when using Advanced TCP/IP. This is fixed now.
5.1.15.6356
Min/Max values for hardware counter can now exceed 32000.
5.1.13.6232
Fixed issue with DNS IP resolution not working when printer network name is longer then 25 characters.
5.1.11.5971
Fixed About dialog issue with garbage after name for printers with name >= 32 chars.
5.1.11.5791
Fixed NiceLabel crash when changing the printer on Label Setup>Printer dialog and then disabling "Use advanced printer driver interface".
5.1.10.5692
When updating drivers which have already defined their own stocks, barcode fonts or command fonts, PrnInst application failed with message box "List index out of bounds". This is fixed now.
5.1.09.5549
Installer ends if user choose "don't install..." option in Windows warning dialog.
5.1.08.5063
Fixed issue where editing a stock causes an error message.
5.1.07.5418
Leibinger JET2neoS printer is supported.
5.1.07.5417
The PG hold off unit is mm in the GUI, but the driver sends this value in µm to the printer.Updated Dutch translations for some GUI options.Flight time compensation unit is in micro second.Default PrintGo delay is 20mm (not 20000mm).
5.1.07.5147
New Leibinger neo printers was added to printer driver distribution.Print stream for all Leibinger printers has been corrected (CR/LF added at the end, no more duplicate BEGINLJSCRIPT and ENDLJSCRIPT).Start and initial values are the same now for internal counter.
5.1.07.5111
Leibinger JET3 printer is sending 16 parameters within JOBPAR command while other printer models still send 10 parameters for JOBPAR command.
5.1.07.5043
Implemented support for Leibinger Jet2 neo printer.
5.1.07.5012
Print mode parameter option list has been updated. Values are different according to firmware version which could be selected on the GUI.
5.1.07.4926
Printer Install Wizard supports silent installation of Port Monitor modules.
5.1.06.4919
Print mode option list in Job parameter dialog is reduced to the level supported by firmware until V1.04. This correction prevents printer to go in different print mode as set in the combo box. This is the only way that makes print mode working for all firmware versions.
5.1.06.4818
New languages supported are: Danish, Hebrew, Slovak and Portuguese (Brazil). Portuguese language is removed.
5.1.06.4815
Language monitor will now retry sending data to printer 3 times before reporting an error to spooler.
5.1.06.4800
PrnInst utility quits driver installation if user doesn't trust the publisher.
5.1.05.4788
Driver settings are now correctly updated after being imported.
5.1.05.4766
When printing from labeling softeware (version above 6.1.0.9832) print functionality is the same as "Export to printer". All variables are exported to the printer and there is no print quantity dialog.
5.1.04.5100
PrnInst didn't not work on folders with long path name. Current version support paths up to 260 (MAX_PATH) characters.
5.1.04.4639
Leibinger printers have additional GUI control option for PGHoldOff parameter in job parameter list.
5.1.03.4633
Help file was updated with a note that some applications can lock the driver and prevent it from being updated by a new version.
5.1.02.4472
On Windows 8 and Windows Server 2012 users were not able to change language settings. Now they can change language settings if they have administrative rights.
5.1.02.4378
Microsoft Access was reporting wrong paper names when custom stocks are defined in driver. Now it works OK.
5.1.02.4371
After leaving an edit field the values in it are now correctly checked according to their specified minimum/maximum values and displayed in correct format for the selected measurement unit.
5.1.01.4360
Prevent occasional labeling software crash when loading labels created with NiceLabel drivers older than version 4.6.16.
5.1.01 4402
Add a line stating the requirements needed for asian fonts to be printed correctly by the driver.
5.1.00.4354
Cutter functionality corrected for printing from Windows applications and cutter set to cut every n labels.
5.1.00.4306
Solved problem with multi-thread printing (sometimes the stream is not correct).
5.0.03.4208
Implemented support for Leibinger Jet2 printer.Speed and Darkness settings are removed from Options dialog, because they are not used in print stream.
5.0.00.4197
Driver help for barcode font "y dimension" updated.
5.0.00.3897
All the drivers are now digitaly signed to allow installation on Windows 8.
4.6.78.3840
In some rare cases driver crashed when printing a Code128 barcode. This is corrected now.
4.6.76.3790
Fixed occasional Spooler crash when printing Word document with very long filename.
4.6.76.3782
Advanced Port monitor can now be added by using Windows Add New Port Type option.
4.6.76.3763
Port monitor now reconnectes to printer after lost connection
4.6.74.3714
Numeric GS1Databar barcode types no longer have data size requirements
4.6.69.3612
Driver update didn't preserve settings for all installed printers. This is fixed now.
4.6.66.3658
In some case of printing big graphics (color on 64-bit OS for example) the graphic elements could be missing. This is corrected now.
4.6.66.3436
Obsolete monitor.inf files were removed from drivers that still had them
4.6.66.3392
Removed warning message for special ports, when installing printer driver with Printer Installation Wizard.If connected to standard Windows TCP/IP port then show warning message.
4.6.65.3360
Printer error detailes were missing while printing. The status reporting issue was limited to NicePrintQueue, Enterprise Print Manager(EPM) and NiceLabel.:p
4.6.64.3290
Advanced TCP/IP port monitor now supports connections to names as well as IP addresses.
4.6.63.3224
Rotation option on userinterface and QR and MicroQR barcode font rotation now work correctly
4.6.62.3190
Spooler crash when changing printer port while printing was fixed.
4.6.62.3156
Custom settings for unprintable now work correctly
{"5.1.7":{"testedOnPlatforms":{"Windows":"8.1 | Vista | 7 | 8","Windows Server":"2012 R2 | 2003 | 2008 | 2008 R2 | 2012"},"version":"5.1.7","date":"October 9, 2014"},"5.1.15":{"testedOnPlatforms":{"Windows":"8.1 | 10 | Vista | 7 | 8","Windows Server":"2012 R2 | 2008 | 2008 R2 | 2012"},"version":"5.1.15","date":"March 18, 2016"},"5.1.16":{"testedOnPlatforms":{"Windows":"8.1 | 10 | Vista | 7 | 8","Windows Server":"2012 R2 | 2016 | 2008 | 2008 R2 | 2012"},"version":"5.1.16","date":"March 31, 2017"},"5.2.0":{"testedOnPlatforms":{"Windows":"8.1 | 10 | Vista | 7 | 8","Windows Server":"2012 R2 | 2016 | 2008 | 2008 R2 | 2012"},"version":"5.2.0","date":"August 28, 2018"},"5.3.0":{"testedOnPlatforms":{"Windows":"8.1 | 10 | Vista | 7 | 8","Windows Server":"2012 R2 | 2016 | 2008 | 2008 R2 | 2012"},"version":"5.3.0","date":"January 8, 2019"},"5.3.2":{"testedOnPlatforms":{"Windows":"8.1 | 10 | Vista | 7 | 8","Windows Server":"2012 R2 | 2016 | 2008 | 2008 R2 | 2012"},"version":"5.3.2","date":"April 5, 2019"},"5.3.3":{"testedOnPlatforms":{"Windows":"8.1 | 10 | Vista | 7 | 8","Windows Server":"2012 R2 | 2016 | 2019 | 2008 | 2008 R2 | 2012"},"version":"5.3.3","date":"June 3, 2019"},"5.3.7":{"testedOnPlatforms":{"Windows":"8.1 | 10","Windows Server":"2012 R2 | 2016 | 2019 | 2012"},"version":"5.3.7","date":"January 21, 2021"},"5.5.0":{"testedOnPlatforms":{"Windows":"8.1 | 10 | 11","Windows Server":"2012 R2 | 2016 | 2019 | 2022 | 2012"},"version":"5.5.0","date":"November 14, 2022"}}
Version
December 10, 2022
5.5.0
Installation guides
Tested on
Windows 8.1 | 10 | 11
Windows Server 2012 R2 | 2016 | 2019 | 2022