NariMark Windows Printer Drivers
LATEST VERSION 5.5.0December 10, 2022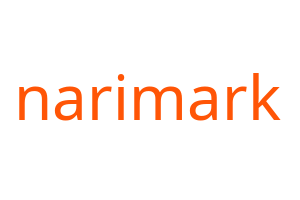 Download Loftware's Free NariMark Printer Driver to print from any Windows application. Optimize printer performance by using Loftware NiceLabel or Spectrum to design your bar code and RFID labels and tags and your coding and marking messages easily, ready to print.
Enter your information to
download NariMark printer driver
Version
December 10, 2022
5.5.0
Supported printers
Installation guides
Tested on
Windows 8.1 | 10 | 11
Windows Server 2012 R2 | 2016 | 2019 | 2022
Release Notes
5.5.0
Updated driver package information and driver user interface look with new branding.
Release Notes
5.5.0
Updated driver package information and driver user interface look with new branding.
5.1.01.4360
Prevent occasional labeling software crash when loading labels created with NiceLabel drivers older than version 4.6.16.
5.1.01 4402
Add a line stating the requirements needed for asian fonts to be printed correctly by the driver.
5.1.00.4354
Cutter functionality corrected for printing from Windows applications and cutter set to cut every n labels.
5.1.00.4306
Solved problem with multi-thread printing (sometimes the stream is not correct).
5.0.05.4297
Gap / Black mark length and offset size is now limited to 1 inch.
5.0.00.4197
Driver help for barcode font "y dimension" updated.
5.0.00.3897
All the drivers are now digitaly signed to allow installation on Windows 8.
4.6.78.3840
In some rare cases driver crashed when printing a Code128 barcode. This is corrected now.
4.6.76.3795
Maximum expansion for QR barcode is greater then 10 which was previous limitation. It is set to 99 now for TSPL printers.
4.6.76.3790
Fixed occasional Spooler crash when printing Word document with very long filename.
4.6.76.3782
Advanced Port monitor can now be added by using Windows Add New Port Type option.
4.6.76.3763
Port monitor now reconnectes to printer after lost connection
4.6.74.3731
NARI printer distribution renamed to NariMark.
4.6.74.3714
Numeric GS1Databar barcode types no longer have data size requirements
4.6.69.3612
Driver update didn't preserve settings for all installed printers. This is fixed now.
4.6.66.3658
In some case of printing big graphics (color on 64-bit OS for example) the graphic elements could be missing. This is corrected now.
4.6.66.3436
Obsolete monitor.inf files were removed from drivers that still had them
4.6.66.3392
Removed warning message for special ports, when installing printer driver with Printer Installation Wizard.If connected to standard Windows TCP/IP port then show warning message.
4.6.65.3370
Added safe graphic printing option as a solution to graphics printing over each other on TSPL printers.
4.6.65.3360
Printer error detailes were missing while printing. The status reporting issue was limited to NicePrintQueue, Enterprise Print Manager(EPM) and NiceLabel.:p
4.6.64.3290
Advanced TCP/IP port monitor now supports connections to names as well as IP addresses.
4.6.63.3224
Rotation option on userinterface and QR and MicroQR barcode font rotation now work correctly
4.6.62.3190
Spooler crash when changing printer port while printing was fixed.
4.6.62.3172
Support for PDF417, QR, MaxiCode and Datamatrix barcode added.
4.6.62.3156
Custom settings for unprintable now work correctly
4.6.59.3002
Printer ports are now properly shown in Options dialog.
4.6.59.2995
Changed font for Chinese Windows to SimHei.
{"5.5.0":{"testedOnPlatforms":{"Windows":"8.1 | 10 | 11","Windows Server":"2012 R2 | 2016 | 2019 | 2022 | 2012"},"version":"5.5.0","date":"November 14, 2022"}}
Version
December 10, 2022
5.5.0
Installation guides
Tested on
Windows 8.1 | 10 | 11
Windows Server 2012 R2 | 2016 | 2019 | 2022