Pago Windows Printer Drivers
LATEST VERSION 5.5.0December 10, 2022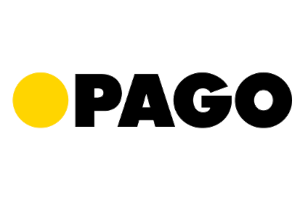 Download Loftware's Free Pago Printer Driver to print from any Windows application. Optimize printer performance by using Loftware NiceLabel or Spectrum to design your bar code and RFID labels and tags and your coding and marking messages easily, ready to print.
Enter your information to
download Pago printer driver
Version
December 10, 2022
5.5.0
Supported printers
Installation guides
Tested on
Windows 8.1 | 10 | 11
Windows Server 2012 R2 | 2016 | 2019 | 2022
Release Notes
5.5.0
Updated driver package information and driver user interface look with new branding.
Release Notes
5.5.0
Updated driver package information and driver user interface look with new branding.
5.3.6
Fixed issue with export to temporary RAM not being recalled.
5.2.00.7004
Fixed variable positioning in concatenate function.
5.2.00.6995
Fixed issue with export to temporary RAM not being recalled.
5.2.00.6994
Fixed issue with missing prefix when using variables with prefix.
5.2.00.6800
Variables sent from labelling software can now be used in concatenation.
5.2.00.6794
Added "Print key mode" option to replace the "Disable print key" checkbox to accommodate additional options available on printers.
Added counter support to barcodes.
5.1.16.6793
Fixed issues with incorrect command selection when using variables promptable on printer or in labelling software.
5.1.16.6755
Removed internal date/time options that are not supported by printer.
5.1.16.6511
Fixed spooler crash when printing from NiceLabel 2017 to a printer using Advanced TCP/IP port.
5.1.15.6474
Port monitor crashed print spooler on the second print when using Advanced TCP/IP. This is fixed now.
5.1.15.6382
Character " has been printed as ' with printer internal font. This is corrected now.
5.1.15.6356
Min/Max values for hardware counter can now exceed 32000.
5.1.13.6232
Fixed issue with DNS IP resolution not working when printer network name is longer then 25 characters.
5.1.13.6201
Cutter option is send also when using export to printer.
5.1.13.6162
Fixed issue on Zetes(PAGO) printer with internal field number over 999 in one print job which caused error.
RTC variable started name with "K_" is treated as prompt variable. Driver always remove first two digit of prompt text for variable on PAGO if the name starts with "K_". Just in this case the prompt text will be without "K_" in recall time.Prompt variable is using for recall KBD not HOS command.
5.1.13.6151
Export to printer is limited now with 15 digit long format name. Digits after 15th in the form/label name will be removed.
5.1.13.6100
Codabar contents corrected when exporting label to printer.
5.1.13.6095
Internal printer variables can be used in concatenate functions.
5.1.12.6078
Internal Date variables can be used as part of GS1-128 barcode contents.
5.1.12.6000
Datamatrix code is supported as internal element.
5.1.11.5971
Fixed About dialog issue with garbage after name for printers with name >= 32 chars.
5.1.11.5791
Fixed NiceLabel crash when changing the printer on Label Setup>Printer dialog and then disabling "Use advanced printer driver interface".
5.1.10.5692
When updating drivers which have already defined their own stocks, barcode fonts or command fonts, PrnInst application failed with message box "List index out of bounds". This is fixed now.
5.1.09.5549
Installer ends if user choose "don't install..." option in Windows warning dialog.
5.1.08.5063
Fixed issue where editing a stock causes an error message.
5.1.07.4926
Printer Install Wizard supports silent installation of Port Monitor modules.
5.1.06.4818
New languages supported are: Danish, Hebrew, Slovak and Portuguese (Brazil). Portuguese language is removed.
5.1.06.4815
Language monitor will now retry sending data to printer 3 times before reporting an error to spooler.
5.1.06.4807
New date pictures for printer clock were added to printer driver.
5.1.06.4800
PrnInst utility quits driver installation if user doesn't trust the publisher.
5.1.05.4788
Driver settings are now correctly updated after being imported.
5.1.04.5100
PrnInst didn't not work on folders with long path name. Current version support paths up to 260 (MAX_PATH) characters.
5.1.04.4665
Added ability to use variables as barcode data for label export.
5.1.03.4633
Help file was updated with a note that some applications can lock the driver and prevent it from being updated by a new version.
5.1.02.4507
Fixed custom stocks selection in driver dialog: driver now correctly selects stock. This only applies to drivers version 5.1.02.4378.
5.1.02.4472
On Windows 8 and Windows Server 2012 users were not able to change language settings. Now they can change language settings if they have administrative rights.
5.1.02.4418
Added support for 4 new PAGO printers Pagoprint PM43 8, Pagoprint PM43c 8, Pagoprint PM43 12 and Pagoprint PM43c 12.
5.1.02.4378
Microsoft Access was reporting wrong paper names when custom stocks are defined in driver. Now it works OK.
5.1.02.4371
After leaving an edit field the values in it are now correctly checked according to their specified minimum/maximum values and displayed in correct format for the selected measurement unit.
5.1.01.4360
Prevent occasional labeling software crash when loading labels created with NiceLabel drivers older than version 4.6.16.
5.1.01 4402
Add a line stating the requirements needed for asian fonts to be printed correctly by the driver.
5.1.00.4354
Cutter functionality corrected for printing from Windows applications and cutter set to cut every n labels.
5.1.00.4306
Solved problem with multi-thread printing (sometimes the stream is not correct).
5.0.00.4197
Driver help for barcode font "y dimension" updated.
5.0.00.3897
All the drivers are now digitaly signed to allow installation on Windows 8.
4.6.78.3840
In some rare cases driver crashed when printing a Code128 barcode. This is corrected now.
4.6.78.3835
Graphic names are now unique for each label to avoid two downloaded labels overwriting each others graphic
4.6.76.3790
Fixed occasional Spooler crash when printing Word document with very long filename.
4.6.76.3782
Advanced Port monitor can now be added by using Windows Add New Port Type option.
4.6.76.3763
Port monitor now reconnectes to printer after lost connection
4.6.74.3714
Numeric GS1Databar barcode types no longer have data size requirements
4.6.73.3695
Fixed positioning for barcodes EAN13, EAN8 and UPC A/E with interpretation
4.6.72.3672
Added internal counters, date/time, variables and store/recall functionality
4.6.69.3612
Driver update didn't preserve settings for all installed printers. This is fixed now.
4.6.67.3541
{"5.1.15":{"testedOnPlatforms":{"Windows":"8.1 | 10 | Vista | 7 | 8","Windows Server":"2012 R2 | 2008 | 2008 R2 | 2012"},"version":"5.1.15","date":"May 3, 2016"},"5.1.16":{"testedOnPlatforms":{"Windows":"8.1 | 10 | Vista | 7 | 8","Windows Server":"2012 R2 | 2008 | 2008 R2 | 2012"},"version":"5.1.16","date":"September 22, 2016"},"5.2.0":{"testedOnPlatforms":{"Windows":"8.1 | 10 | Vista | 7 | 8","Windows Server":"2012 R2 | 2016 | 2008 | 2008 R2 | 2012"},"version":"5.2.0","date":"June 12, 2017"},"5.3.6":{"testedOnPlatforms":{"Windows":"8.1 | 10 | Vista | 7 | 8","Windows Server":"2012 R2 | 2016 | 2019 | 2008 | 2008 R2 | 2012"},"version":"5.3.6","date":"January 10, 2020"},"5.5.0":{"testedOnPlatforms":{"Windows":"8.1 | 10 | 11","Windows Server":"2012 R2 | 2016 | 2019 | 2022 | 2012"},"version":"5.5.0","date":"November 15, 2022"}}
Version
December 10, 2022
5.5.0
Installation guides
Tested on
Windows 8.1 | 10 | 11
Windows Server 2012 R2 | 2016 | 2019 | 2022